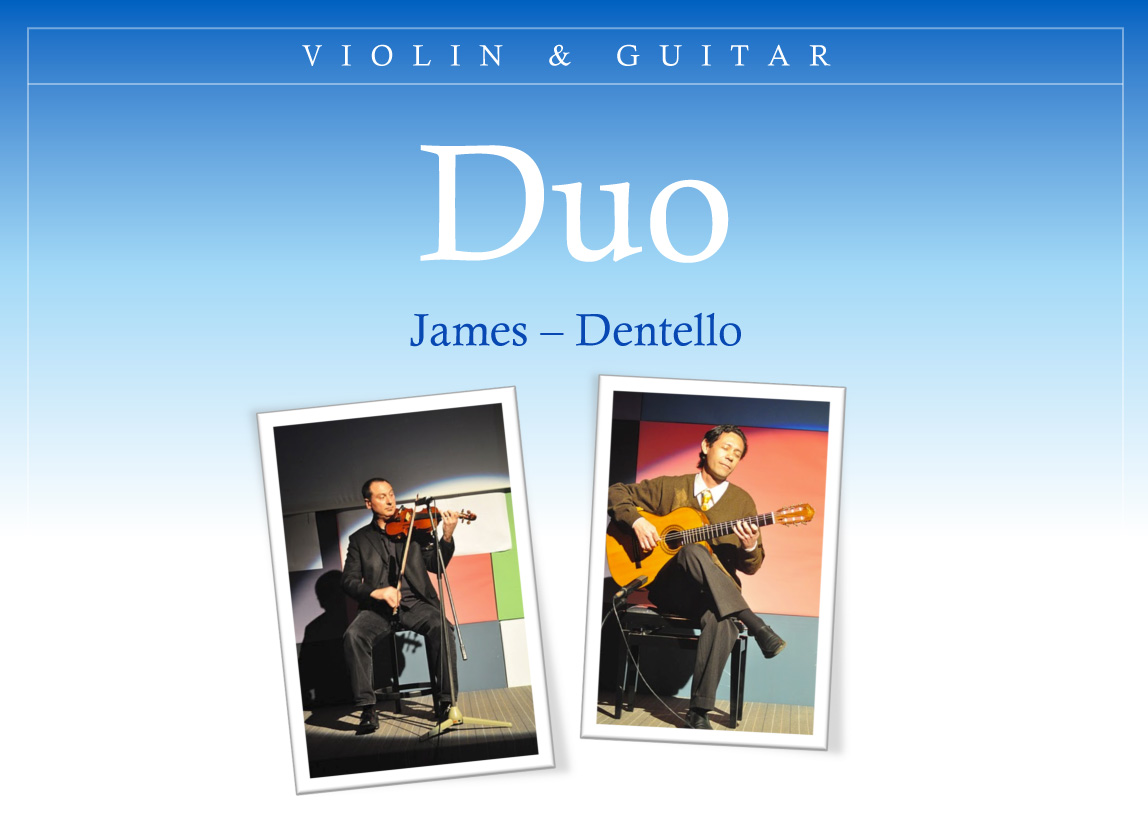 Michael James and Rogério Dentello
Harmony between cultures
Rogério Dentello and Michael James started their musical collaboration in 2010, after an impromptu performance at an educational conference in Rome. The guitarist and composer, Dentello and the violinist and professor, James returned to their respective homes in Brasilia and Boston inspired to cultivate their new-found artistic expression. Over the course of the next two years James and Dentello developed a distinct performance repertoire reflective of their rich individual musical influences and virtuosic instrumental styles.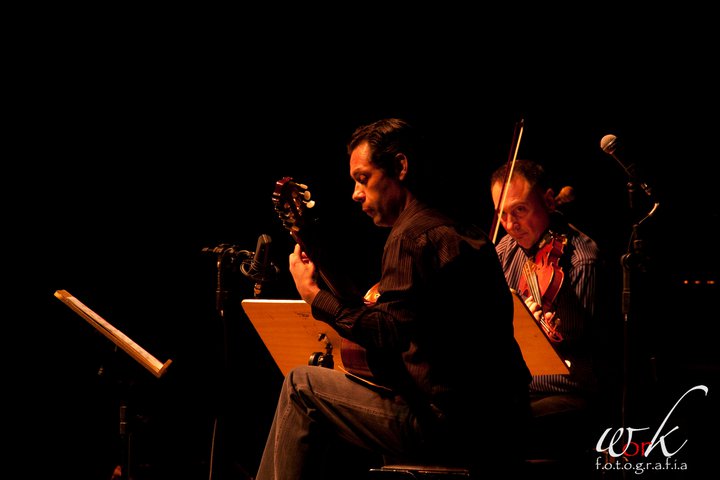 Dentello and James are classically trained musicians and also recognized in their home countries for facility with and contributions to multiple musical styles and genres. The duo of Dentello and James, features a body of colorful musical genres including European classical, Brazilian popular and North and South American jazz influences.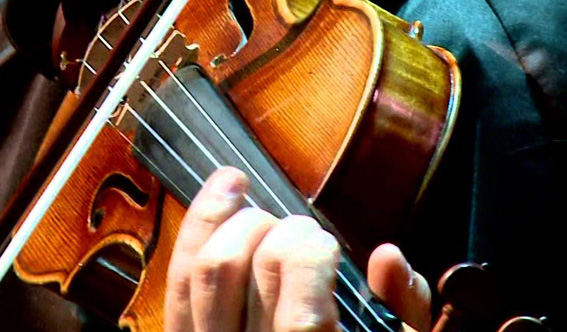 Michael James has toured the world performing with a variety of musical ensembles including Central-Eurasian folk music, Celtic traditional and contemporary, Bluegrass, Jazz, Punk and Classical.
James is a sought after studio musician and has performed for Popes, Heads-of-State, music & arts festivals, academic venues and in subways.
Rogério Dentello is an internationally distinguished arranger and composer. Dentello studied in Brazil, Italy and Germany. He has performed in Japan, Germany, Italy, France, Hungary, Ireland, Luxembourg, Belgium, Argentina, Venezuela and United States. In 2008 and 2009 Dentello was recognized with prestigious awards in Poland for his compositions.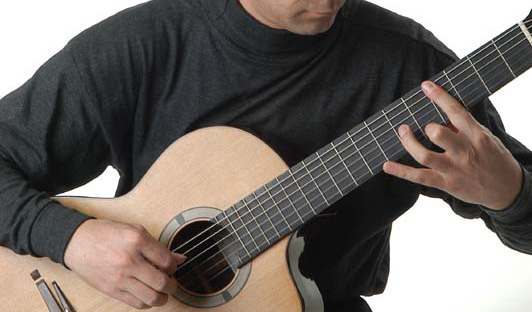 Performance
The James-Dentello Duo has performed in Europe, toured throughout Brazil and offered concerts and educational programming in the USA with a diverse repertoire of elegant original compositions by Dentello, exciting improvisational pieces, Brazilian Waltz, Italian and German Baroque, Neapolitan Songs and Ballads and Carribean jazz by composers including Ary Barroso, Heitor Villa-Lobos, Dilermando Reis, Paulinho Nogueira, Johann Sebastian Bach, Nicolò Paganini and Caetano Veloso.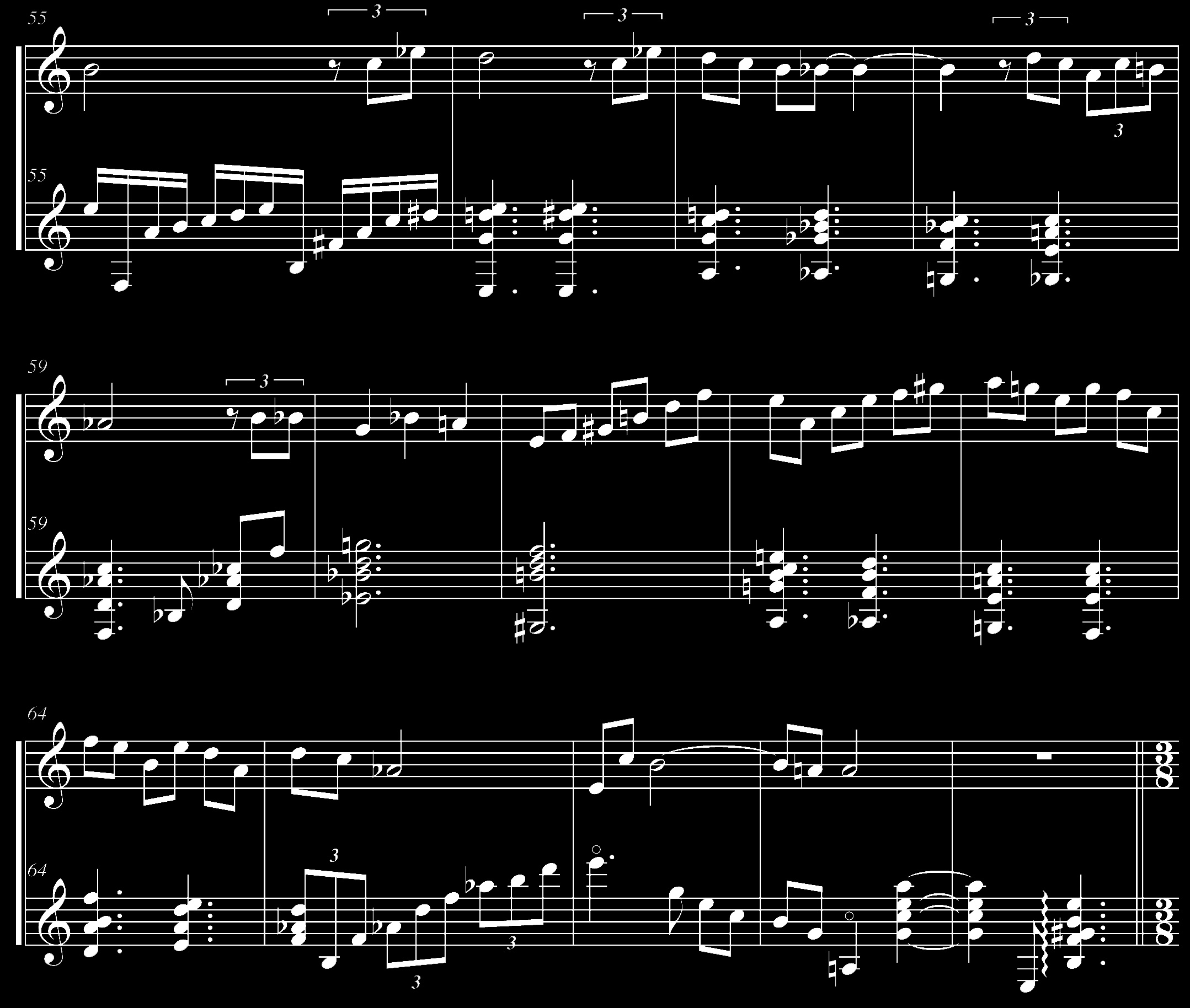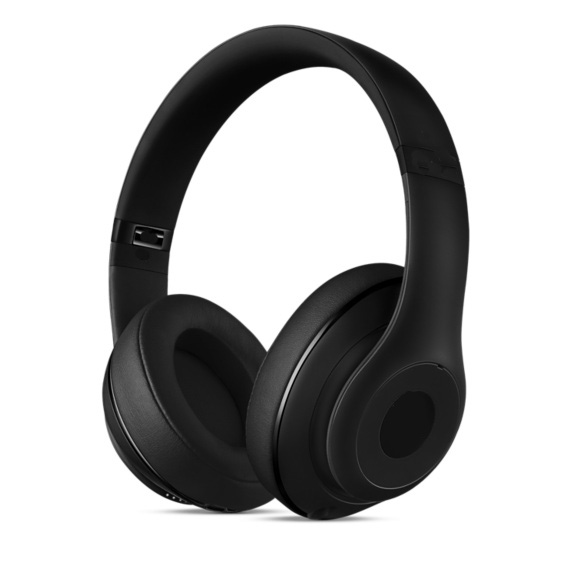 OUR BELIEF
"Artists transfuse the human soul, which is a reflection of heaven, into their work, and in this 'creation', the fruit of their genius, artists find a second immortality. They find their first immortality in themselves (in their souls), like any other man or woman on this earth, and the second they find in their works, through which they give themselves throughout the ages, to humankind."
Chiara Lubich